Introducing Incoming Superintendent, Mr. Ovitt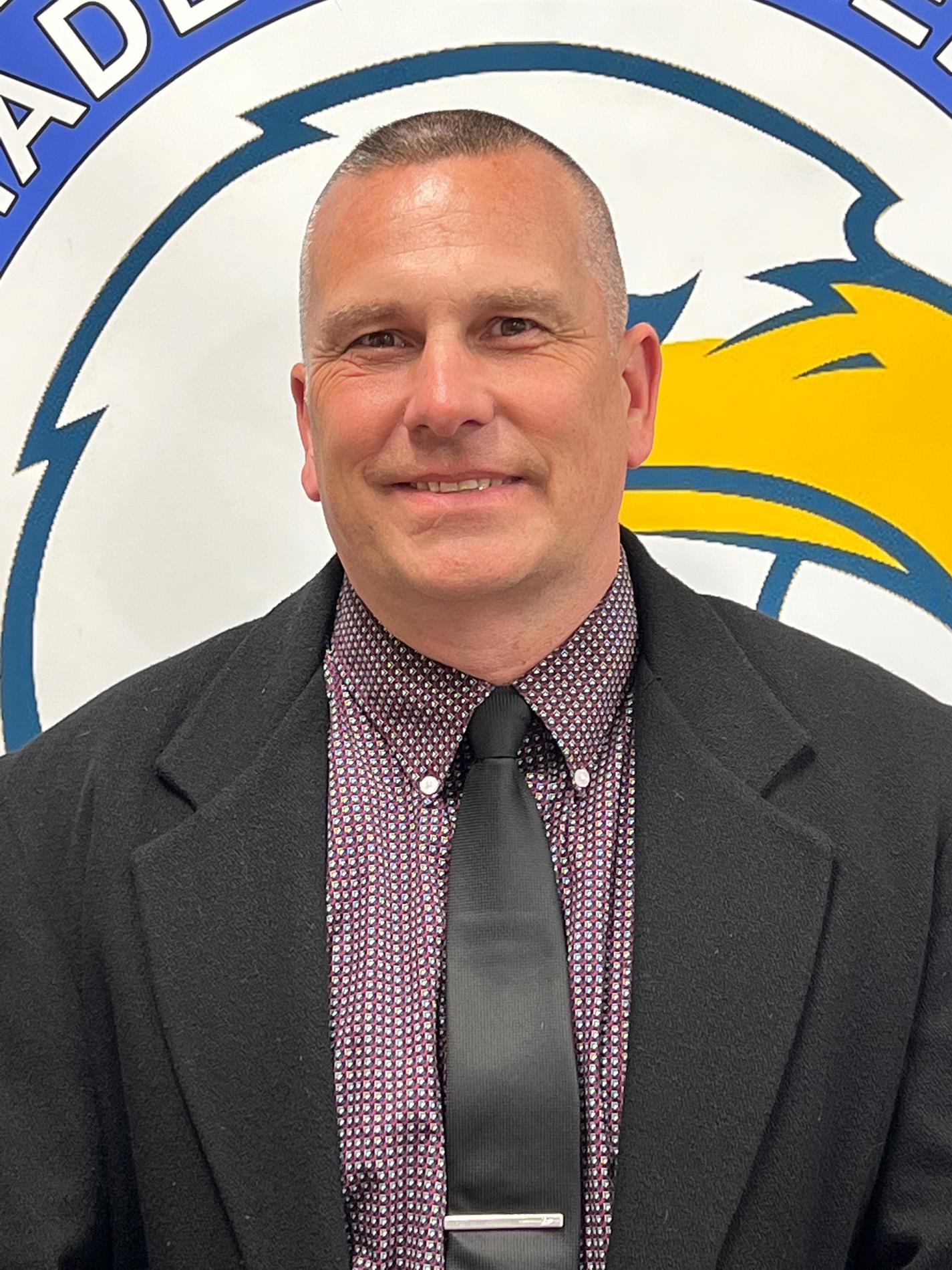 ---
June 21, 2022
Dear Hadley-Luzerne Students, Staff, Families, and Community Members,
After serving as Hadley-Luzerne Junior/Senior High School principal since 2016, I am excited to become superintendent of schools in our community. I am honored to have this opportunity and am looking forward to working with students, staff, parents, and community members in a new capacity. My immediate goal is to ensure a smooth transition and provide continuity for students and staff.
I would like to thank Mr. Beecher Baker and the Hadley-Luzerne Board of Education for their leadership and dedication to the district. I feel fortunate to have worked closely with them for so many years, and I appreciate their support. I am excited to continue much of the work they began and introduce new initiatives both in our school district and our larger community.
As district superintendent, I will support teachers and students in order to improve grades 3-8 test scores and the high school graduation rate, implement social emotional programs, and continue to work with partner organizations. As a community oriented leader, I will continue to use my leadership skills to guide the district into greatness.
I may be a familiar face in the High School and community, but I would like to formally introduce myself to those who may not know me. My wife, Nancy, and I live in Lake Luzerne, 11 miles from where I grew up in Warrensburg. I truly enjoy living and working in the area, and especially the Hadley-Luzerne Central School District. We have three children who are all in college.
I received my Bachelor of Science degree in education and Master's degree in curriculum and instruction from the State University of New York at Plattsburgh. I began my teaching and coaching career in Fort Edward Union Free School District and then became athletic director/assistant principal/director of physical education for the Hudson Falls Central School District. I completed the Certificate of Advanced Study program at Plattsburgh and the New York State Superintendent's Development program at SUNY Oswego.
Connecting with students and community members through sports has been a large part of my career and a passion of mine. I coached football, basketball, and baseball/softball for 17 years, and I still love watching high school sports. I also enjoy attending and participating in local rodeos and have worked at Painted Pony for over 30 years. I judge professional rodeo and compete in steer wrestling.
I look forward to collaborating with the Hadley-Luzerne students, parents, faculty, staff, the Board of Education, and community to ensure that our students get the best educational experience possible.
Please feel free to call or email me with any questions, thoughts, or suggestions you may have.

Sincerely,
Burgess Ovitt
Superintendent of Schools
Hadley-Luzerne Central School District